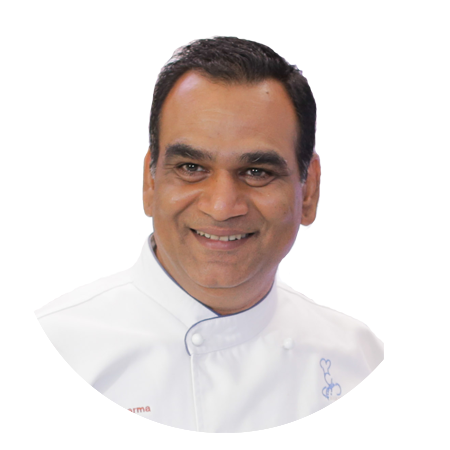 Niklesh is the founder of the Academy of Pastry Arts Group and manages the operations of school in Malaysia, India and Philippines. With a Bachelors degree in Hotel Management, Chef Niklesh started his career in the field of Pastry & Bakery. With more than 20 years work experience in hotels, he is an award winning Pastry Chef with great record of Opening Hotels, Renovations and upgrading's of Pastry Kitchens. He has worked in many luxury hotels and resorts, the last being the Renaissance Kuala Lumpur Hotel. He is a meticulous planner, with a strong hands-on approach in pre openings and managing of big Operations, Distributions and Events.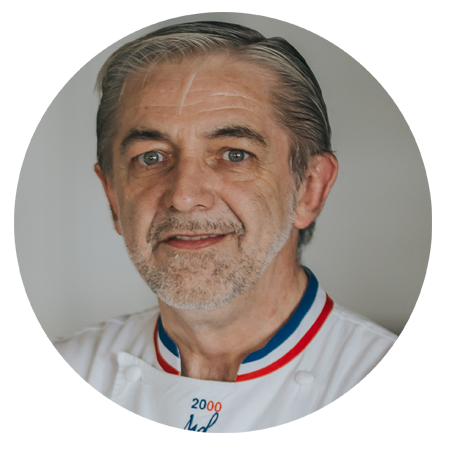 Chef Jean Francois is founding Director of "JFA Consultancies & Trainings" in 2013 where world-class pastry consultancy and training is provided to Companies, Hotels, Institutes and Individuals. Chef Jean Francois travels all over Asia & Middle East conducting workshops on Pastry, Chocolate Pralines, Viennoiserie, Ice cream and artistic Sugar Work. He is Pastry Ambassador for Fonterra a New Zealand Company, Conducts research and development for the Haagen-Dazs Company, Pastry Consulting for Club Med Hotels and Resorts. Contributes to professional pastry articles "Thuries Gastronomic Magazine", "Pastry and Baking Magazine", "Cuisine & Wine Asia".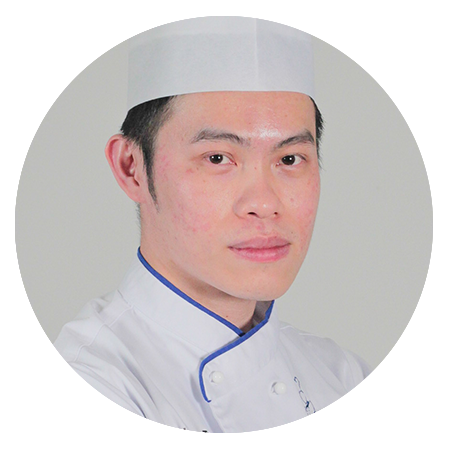 Chef Tan Wei Loon is World Pastry Champion 2019 (Coupe du Monde de la Patisserie) Asian Pastry Champion 2018 and 2014, undisputedly one of the Best Pastry Chefs in Asia. He is APCA Malaysia Director of Pastry Studies. He has represented the Malaysian National Team in many International Pastry competitions. His special skills are Modern French Pastry, Sugar Art, Airbrush Techniques, Chocolate Displays and Chocolate and Praline making. He competed for Coupe Du Monde 2015 Sirha and ranked 4th in the World. He is the Coach of Malaysian National Team competing in World Pastry Cup 2017 Lyon. Chef Tan travels all over the world conducting workshops for Pastry schools and Pastry Professionals.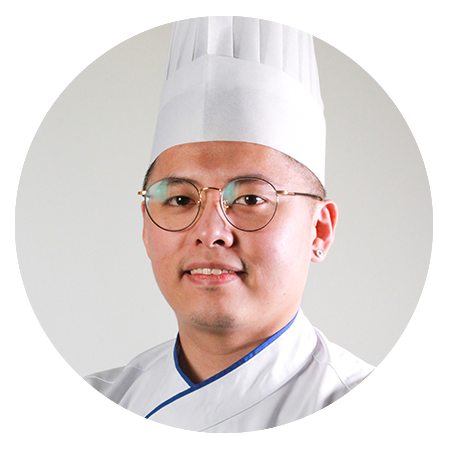 Loi Ming Ai is working as Executive Pastry Chef in Academy. He is World Pastry Champion 2019 and worked in Beijing for a fine dining restaurant as Pastry Chef. He is a trained Sugar and Chocolate artist chefs who conduct classes for full time and part-time pastry classes in Malaysia, India and Philippines.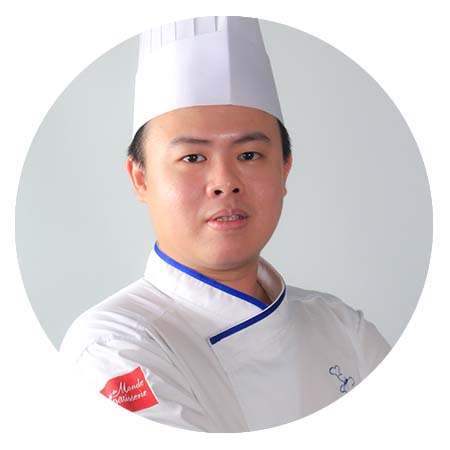 Chef Kean Chuan is young dynamic chef who joined the Academy in 2015, previously working at the Kuala Lumpur Convention Centre. He recently won 2nd Place in Mondial Des Arts Sucres 2018. He was Silver Medallist in Asia Pastry Cup 2016. He represented Malaysia Team in the World Pastry Cup 2017 in France. He specializes in Sugar Art, Wedding Cake, Ice Cream, French Pastries and Travel Cakes. He currently conducting classes for full time students in Malaysia and Philippines.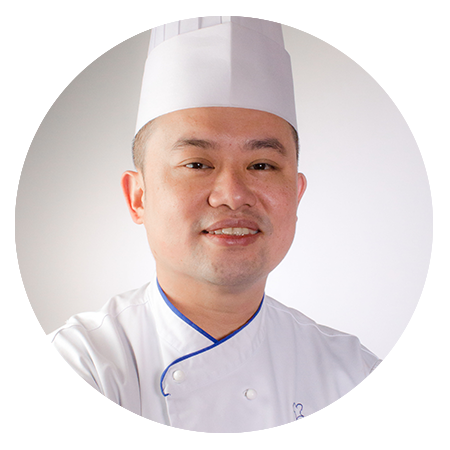 Chef Lim Chin Kheng started at the Academy of Pastry Arts Malaysia in 2014. He is very dedicated to Pastries and has a strong working experience in One World Hotel, The Saujana Resorts and Hotel and also Melia Hotel Kuala Lumpur. He represented Malaysia during Asian Pastry Cup 2016 and received 2nd Position. He conducts full time workshops and Intensive class for students in Malaysia and Philippines.He represented Malaysia in World Pastry Cup 2017 in France, January 2017. Chef Lim specialise in French Pastries, Wedding Cakes, Travel Cakes, Plated Desserts and Chocolates.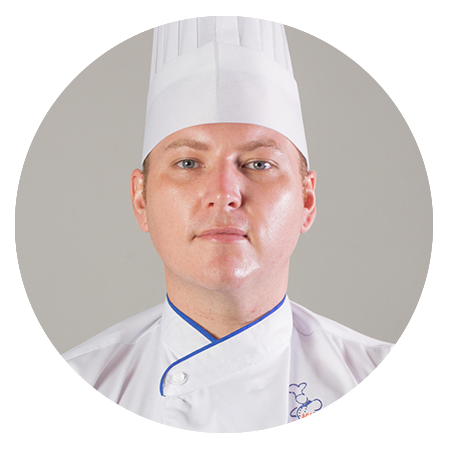 Chef Angelo Van Toorn graduated from Johnson and Wales University where he obtained degrees in both Culinary Arts and Baking and Pastry Arts. He continued on to work for Michelin Star Chef Michael Mina for several years. After leaving the Mina Group, he began working for The Four Seasons Hotels and Resorts travelling across the states to improve and establish baking programs in several Four Seasons Hotel including Miami, Palm Beach, Chicago, Vail and Denver Colorado. He joined the Academy of Pastry Arts Malaysia in January 2015. He currently is a certified Baker by the Retail Bakers Association of America as well as a Long Term Member of the Bread Bakers Guild of America.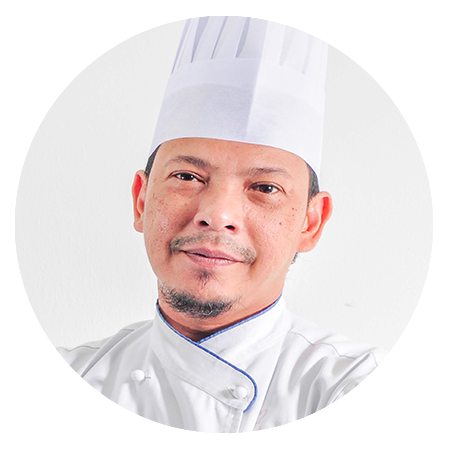 Chef Abu is a Professional Baker with vast experience. Chef Abu Bakar has joined Academy of Pastry Arts Malaysia in October 2014 and has more than 20 years working experiences in numerous Kuala Lumpur Hotels. As an established baker, he conducts classes on Breads, Viennoiserie for all the basic, intermediate, advance and intensive classes. He has great techniques in Bread baking which he skillfully passes on to all his students.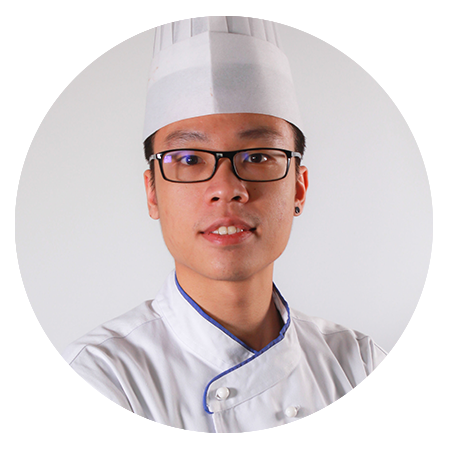 Chef Edison is working as Assistant Pastry Chef in the Academy. He is a graduate of Academy of Pastry Arts Malaysia and has been working with Double Tree by Hilton Hotel, Kuala Lumpur. He is working closely with the entire chefs and the Purchasing Department organizing all the pastry laboratories. He assists the chefs during the workshops and events. He also takes care of special promotion and demonstration during Education Fair and Aeroshield with Bravo in HOFEX, Hong Kong.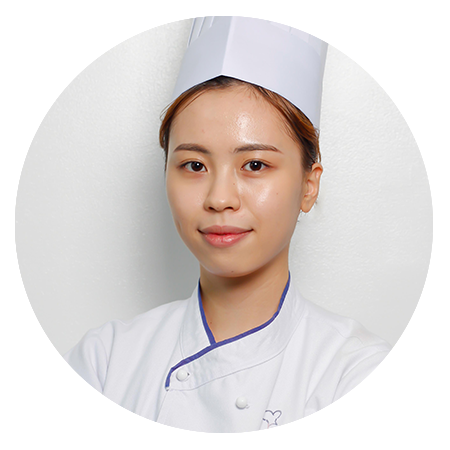 Pui Teng has worked closely with Chef Jean-Francois Arnaud MOF for Fonterra Malaysia, Haagen Dazs Global and R&D for China Company. She continues expanding her wings with Sun-In Co Ltd in South Korea and she has assisted Chef Nicholas Boussin MOF and Chef Ludovic Chesnay in Elle Vire and demonstrations by RaviFruits. She has a few achievements such as Bronze medal in Class 14 Dress the Cake and Silver medal in Class 13 Pastry Showpiece in Culinaire Malaysia year 2013 and 2015 respectively.She also won 1st place in California Raisin, Best Viennoiserie Category in California Raisin Competition in 2014. She has join Academy as Assistant Pastry Chef since December 2017.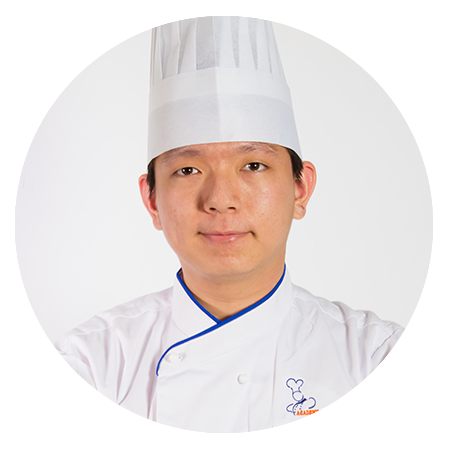 Charles has been with Academy since March 2018 and he has many working experiences in hotel industry such as Traders Hotel Kuala Lumpur, Hilton Kuala Lumpur and Sofitel Hotel Damansara. His achievements including Assistant for Team Malaysia in Asian Pastry Cup 2014, Top 3 of King of Dessert 2014 by 8TV, Silver Medal in Battle of the Chef Petit Four, Bronze medal in Fonterra Pastry Challenge and Gold Medals and Finalist in ASEAN Level under Hilton F&B Master Pastry Challenge in 2016 and 2017.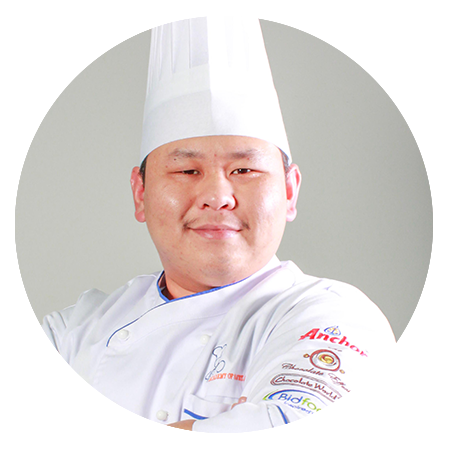 He is a graduate of Academy of Pastry Arts Malaysia and has been working with Mandarin Oriental, Kuala Lumpur. He is a trained pastry chef instructor who conduct classes for full time and part-time pastry classes in Malaysia, India and Indonesia.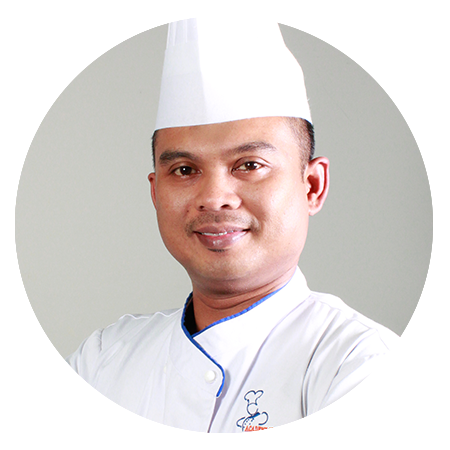 Known as a friendly and humble person, chef Ahmad started his career after his education in School of Hotel Management & Tourism Malaysia. With 22 years of experience in Malaysia and overseas, he exposes with various operations in casual, fine dining, banquet, catering division in several hotels & restaurants. During his career journey, he was working with M.A.S., YTL Hotels Group and Dorsett Hotels Group. He was a Grill Chef de Cuisine, at a well-known Shook! Restaurant, Starhill Gallery showcasing Western, Japanese, Chinese & Italian Cuisine. He decided to work in overseas for better experience as he was a Malaysian Chef de Cuisine, at a winning Malaysian Restaurant, Zur Saizawagee in Zurich, Switzerland. He also worked in Muse Hotel De Luxe, a luxury boutique hotel in St Tropez, France to bring out his forte in Asian, European and Western Cuisine. His last position was Executive Sous Chef at Dorsett Hotel Kuala Lumpur, Malaysia before he decided to join the Academy of Culinary Arts Malaysia. He finds a great sense of joy in conveying his knowledge and hope that his students would be able to carry on with his legacy.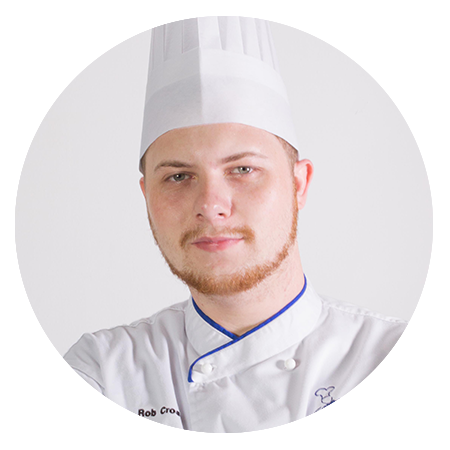 Rob started his culinary career with Hotel Management in France from the year of 2014 before moving on to Novotel Bordeaux, France. He then joined Academy of Culinary Arts Malaysia in 2015 and begun training where he now conducts classes at the Academy.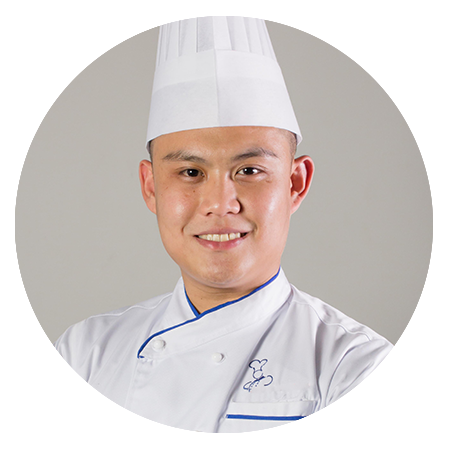 A passionate culinary professional with a track record of working in kitchens since 2010. Nathanael Bony loves the freedom of expression that cooking gives him and works hard to build a career in the culinary world. With a Dual Bachelors Degree of Culinary Arts and Food Service Management (Hons) from Taylor's University in Malaysia and the University of Toulouse in France, he is well equipped with extensive knowledge in various cuisine's food preparation, menu development and culinary staff management. Nathanael was trained under the 2 Michelin Star & Bocuse D'or winning chef, Chef Frank Putelat (France) as well as the Bocuse D'or Asia's winning chef, Chef Farouk Othman (Malaysia). He has also worked for Resorts World Genting as an Outlet Chef where he managed several restaurants in Sky Avenue and was also in the Opening Team for 4 restaurants and 13 kiosks for Genting Berhad. Before joining the Academy of Culinary Arts Malaysia, Nathanael was an Outlet Head Chef under the Pavilion Group and the opening team for 2 European restaurants. Nathanael is an immensely optimistic person who believes that success is something earned and worthwhile. It comes only to those who are dedicated and committed to their goals.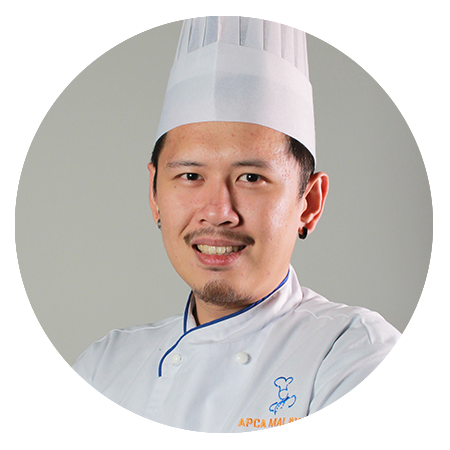 Professional Chef with 8 years of extensive experience in mainly Western based cuisine. Have been part of many restaurant openings. Capable of starting up restaurants. Experienced in managing, training and motivating a team to best of abilities across every service. Consistently create new menu and recipes. He is chef/ owner of Mezcla Burrito Bar in Subang Jaya. Led the operations for opening of restaurant. Including kitchen designing, sourcing of suppliers for food items and kitchen equipment. Developing standard operation procedures for restaurant. He has also worked in Nobu Kuala Lumpur as Chef de Partie who worked closely with Executive Chef to achieve daily tasks. He is a graduate of Taylor's University School of Hospitality and Tourism with Diploma in Culinary Arts..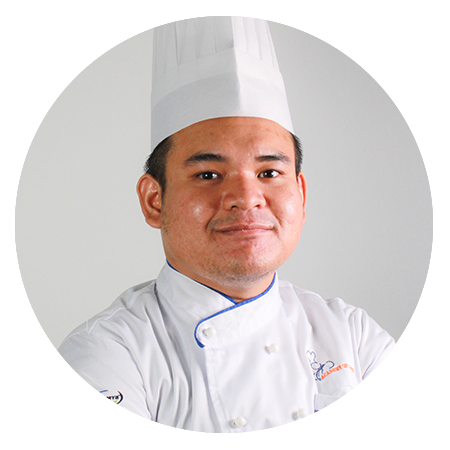 Originally from Kuala Lumpur, Malaysia, Chef Muhammad Adeeb has been involved professionally in culinary field starting back in 2012. He graduated from Taylor's University, Malaysia focusing on culinary field as a full recipient scholar student. As his professional experience he has been very actively involved in culinary arts for few years now. In early day in his career, he is fortunate to be exposed and experience to cook as an apprentice in Carcassonne, France in a Michelin star restaurant La Bergerie. As France is known as a birthplace of gastronomy, the knowledge that he acquired has set him with strong fundamentals on cooking. His recent culinary journey was one of the unforgettable moments in his life. He works under the great MasterChef in culinary world, Chef Daniel Boulud in one of his restaurant flagship Boulud Sud, situated in New York, USA. Right in this restaurant he learnt and continue honing his skills in a fast pace environment restaurant. Moving forward, he also works in Resort World Sentosa, Singapore as an opening team for their new restaurant, table65.